Brit Floyd 2016 Space & Time Continuum
Brit Floyd once again rolled into Detroit's Opera House and filled the seats. Nobody left disapointed. Boasting a new million dollar light show and their note for note accuracy, they rolled thru a 50 year catalog of Pink Floyd's hits and more obscure material with ease. Led by music director, Damien Darlington, a world class blend of musicians and vocalists reconstructed songs from the earliest Pink Floyd catalog featuring Syd Barrett all the way thru the newest offering of 'The Endless River'. Several featured songs from 'Dark Side of the Moon' and 'The Wall' are required for every show and they touched on 'Animals' playing 'Pigs" with a large inflatable demonic looking pig making an appearance. If you have not seen Brit Floyd, they are a 'must see' group keeping alive the sight and sound of the creative genious collectively known as - Pink Floyd

NEW Damian Darlington of Brit Floyd Interview 2016

Don't miss Brit Floyd in Detroit on Saturday March 19th at the Detroit Opera House.
For more info check out
REVIEW AND PHOTO ALBUM 6-11-15
Detroit Music Notes stopped into Pearl Sound Studios to chat with T-Roy and Niko from Six Weeks Sober about their upcoming debut album. With a CD Release Party set for March 28th in California, anticipate Detroit rock radio to be spinning these guys soon! With an upcoming tour heading to Michigan around July and August, be sure to check these guys out. Enjoy the Interview!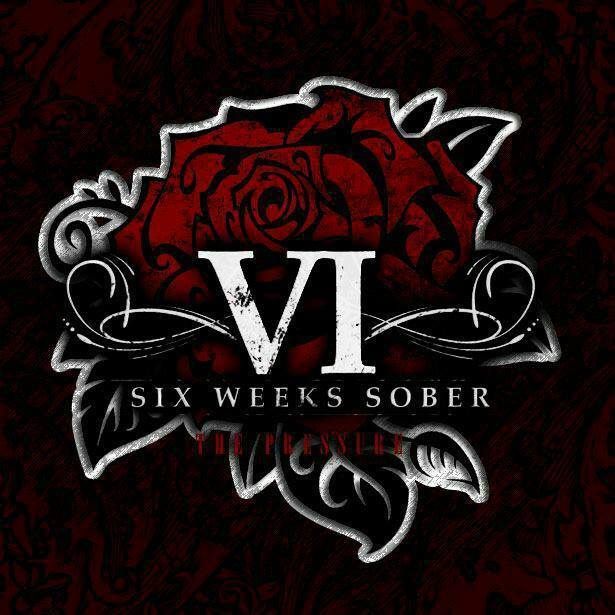 Brit Floyd at Red Rocks!

Kenny Rogers: "You Can't Make Old Friends" (New Release) REVIEW

When you think of Kenny Rogers, you can't help but picture the western toting, Gambler image that has engrained our memories and hearts of this legendary performer. Spanning a career since the 1950's, Kenny has done it all. He has topped both Pop and Country charts, has been a movie star, an accomplished photographer, an author of several books and has collaborated with many legendary artists such as Dottie West, Dolly Parton, Kim Carnes and Sheena Easton. At 75 years young, Kenny has delivered yet another milestone Album, "You Can't Make Old Friends"; the first release since his 2006 album "Water & Bridges". The diversity on this collection of songs is probably the biggest of his career and this new release is absolutely amazing right from the start! Track one takes you back in time as the legendary duo of Dolly Parton and Kenny Rogers come together once again on the title song "You Can't Make Old Friends". Their most notable collaboration was in 1983 with their song "Islands In The Stream" that was written by the Bee Gees and topped both the pop and country charts. It was also noted the honor of being named ACM Single of The Year. Reminiscing on their relationship thru the years within the song brings a special; almost magical connection that can only come from Kenny and Dolly. Truly, you can't make old friends.
Kenny once again knocks it out of the box song after song. No two tracks are alike. His crystal clear vocals are as always amazing and he is still the storyteller that he has been throughout his career.
This album has it all from ballad to patriotic blues to toe-tapping country and even a little Spanish twist with "Dreams Of The San Joaquin"
If you have yet to hear this new sound from Kenny Rogers I highly recommend it, you won't be disappointed.

Track List

You Can't Make Old Friends (Duet with Dolly Parton)
All I Need Is One
You Had To Be There
'Merica
Turn This World Around
Dreams of the San Joaquin
Don't Leave Me In The Night Time (feat. Buckwheat Zydeco)
Neon Horse
When You Love Someone
It's Gonna Be Easy Now

Randy Travis Review
'Influence Vol. 1 -The Man I Am'
As a long time Randy Travis fan, to say that I was excited to review his newest release would be a drastic understatement. At first glance, the familiar titles caught my eye and soon after my ears and heart.
The lyrics were the same but the heart and soul that Randy has added brought them to life once again. His trademark twang and low tone added a refreshing twist on the old-time favorites of his influences that shaped his career. This album covers several decades of all the greats from Merle Haggard, Lefty Frizzell , Louis Armstrong and an amazing rendition of Bing Crosby's "Pennies From Heaven" plus many more. In my opinion they saved the best for last on this album; with an original by Randy joined by Joe Nichols on "Tonight I'm Playing Possum". What an awesome tribute to the late George Jones. The collaboration on this song couldn't have been more perfect. Randy and Joe's vocals compliment each other perfectly and provide an upbeat tribute that will leave a smile on your face and your toes tapping. You can feel and hear the emotions tied to each note, word and mention of several great titles attributed to George Jones (Possum would have been proud) that will leave you wanting to pull out the older library of George Jones.
'The Man I Am' is appropriately titled and the influences he pays homage to are evident with an identity of his own that is the man, artist and musician know as Randy Travis.
For more info go to www.RandyTravis.com
Cori 2013
Monroe County Jam 2013
MEET & GREET with LOU GRAMM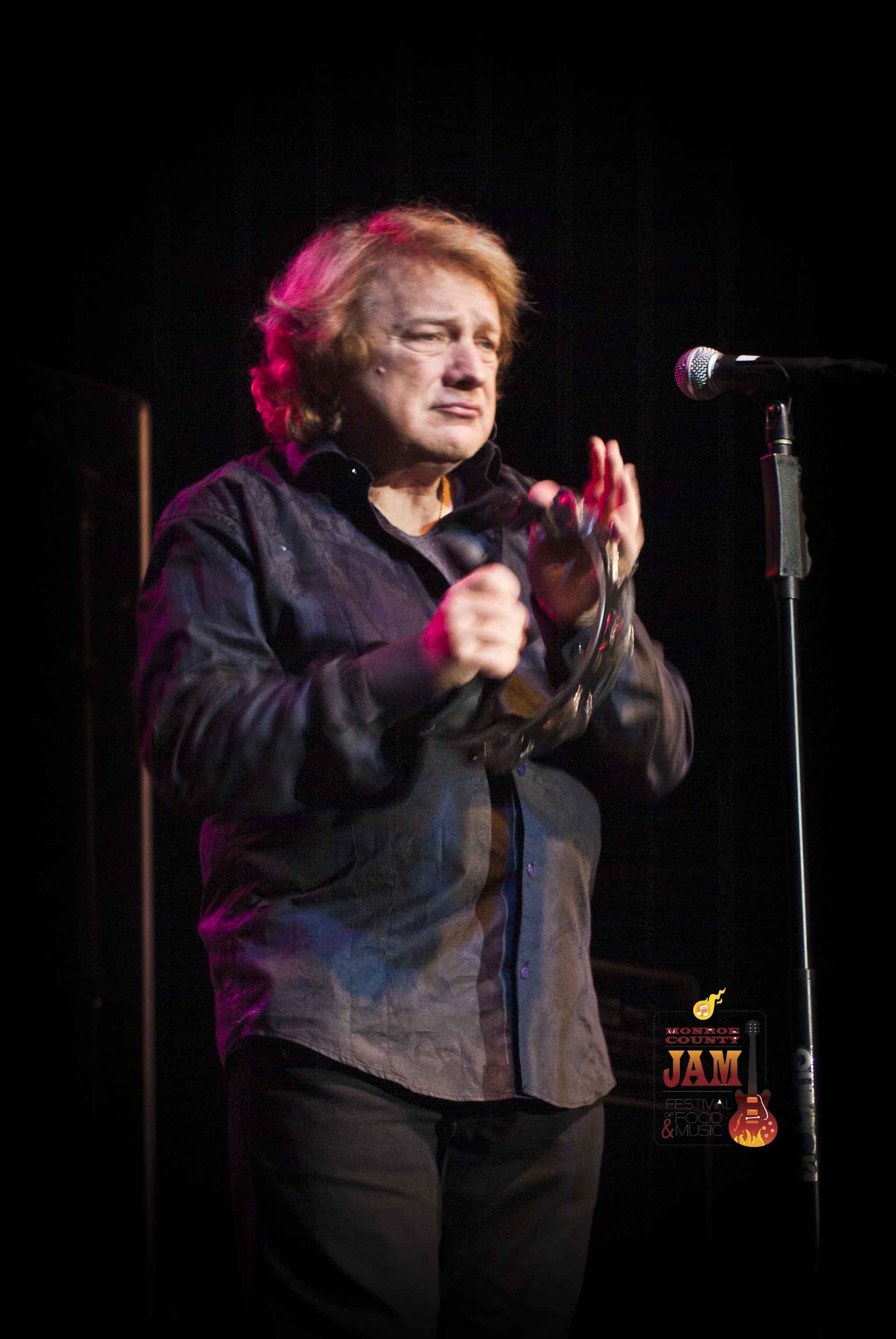 ----------------------------------------




Rest in Peace
Chuck Goff Jr.
4/3/1958 - 2/27/2013
2012 MONROE COUNTY JAM
38 SPECIAL - MEET & GREET
PHOTOS - CLICK HERE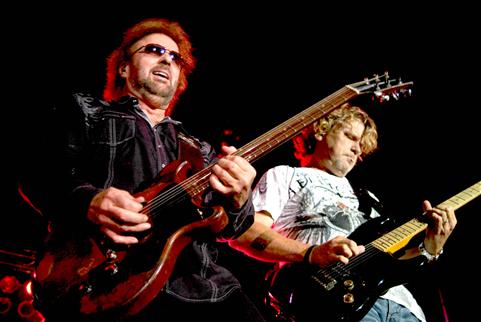 Derek St. Holmes 'Tradin' Licks'
--------------------------------------------------------
EXCLUSIVE INTERVIEW
JO JO BILLINGSLEY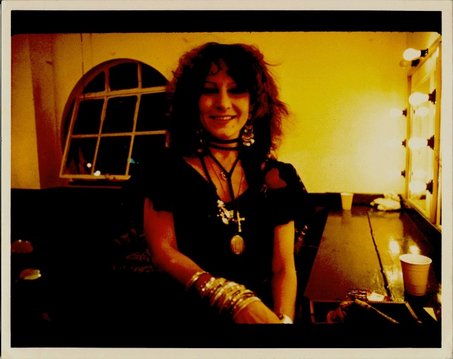 Thirty three years from that fateful day on October 20, 1977 I am posting this heartfelt interview with Jo Jo Billingsley. Lynyrd Skynyrd has always been my favorite band and it was quite an honor to have the opportunity to pick the brain of one of the original participants of a band that has influenced millions of people. This interview is a compilation of actually three conversations that I had with Jo Jo. This interview was never finished and will never be finished... Unfortunately, Jo Jo Billingley left this world on June 24, 2010. Another Freebird Flys on...........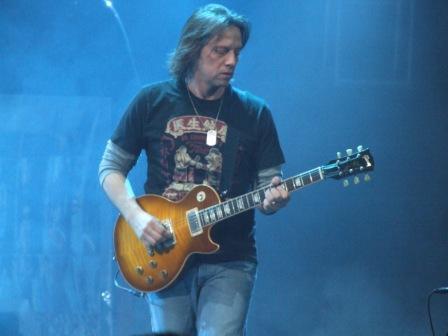 Rich Eckhardt
CD Review
"Cottage City Firehouse"
Rich Eckhardt is no stranger to diversity. Playing styles from rock and roll to country and playing with legends such as Ted Nugent and Toby Keith his guitar work and the complexity of his playing is intriguing. Rich's latest solo effort is called "Cottage City Firehouse" and includes several different styles and samplings that can only be described as a guitarist's CD for the guitarist. With numerous colossal riffs and melodies, this CD could be the instructional 'book' by which all aspiring guitarists should study. In this exclusive interview with Rich, we break down each song and learn more about the inspirations and the technology that put each masterpiece together. When questioning Rich about what song best captures his 'style' of playing, his response was "Two songs actually. 'Long Way Home' represents every style of guitar playing that I love and 'Shelby and Puppy' would be the other because when I play the acoustic guitar; it's just me". Check out samples of all these songs at Rich's Website http://www.richeckhardt.com and pick up the album. Detroit Music Notes rates this album as a must have!
Read the whole interview / Review HERE!!
---------------------------------------
RICH ECKHARDT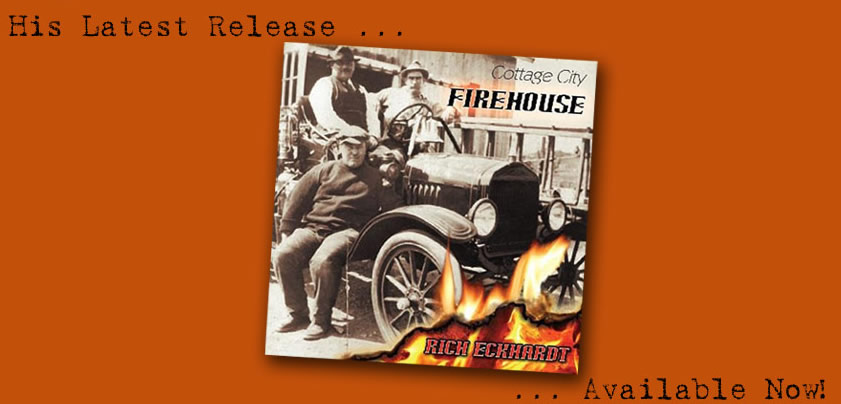 Click the pic to purchase CD!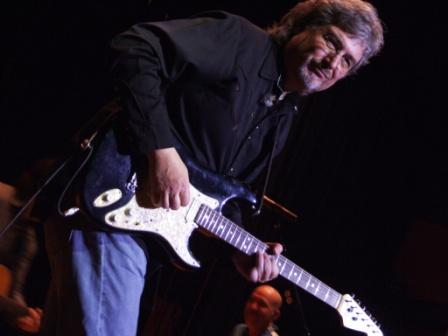 Greg Jennings
Restless Heart
Celebrating 25 years, Restless Heart shows no sign of slowing down. With plans of a new studio album and steady touring, Restless Heart has put to rest any differences the band may have had for good. Sounding better than ever, Detroit Music Notes was able to catch up with Mr. Greg Jennings just before a tour stop in Sturgis, MI. Here's what he had to say.


Photo of the Month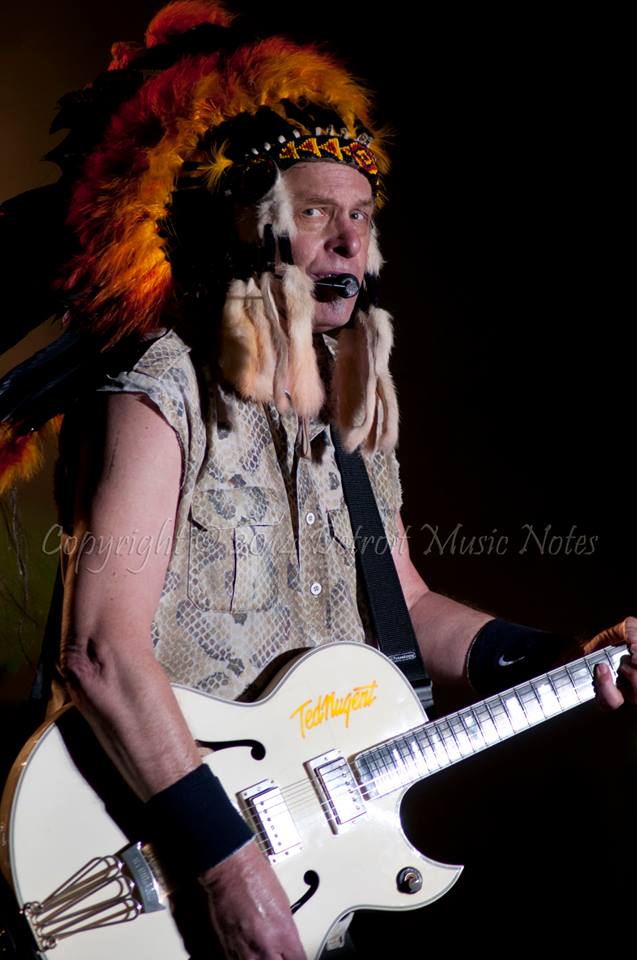 TED NUGENT

Toledo, OH Ribfest 2014
Photo Credit: Dave Dudek © 2015 Detroit Music Notes

Another EXCLUSIVE Feature! Guitar tips from the source

Your guide to over 1000 Guitar Resources & Music Sites!


Please support Detroit Music Notes by clicking on our sponsors!